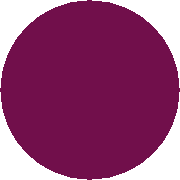 Join the mailing list for schedule updates

Learn to skate with Certified Inline Skating Instructor

Classes designed for Adults who want to have fun, 

get fit, and have a great time learning how to skate!!

I offer several different types of classes to help you 

learn the basics or improve your skills.

Private, Group Lessons and Clinics available.

Silver Spring, MD

Serving the Washington, DC area

This page was last updated on: August 5, 2015

Inline Skate School for Adults

What students are saying about their skating class experience

"Thanks again for the class. We had a great time and you definitely got us going on the right track - or skates!  We practiced later in the day to refresh what we learned, and we noticed significant improvements, especially with stopping."  

- Diane and Helik

"...I believe you are an excellent instructor.  You have the ability to relate well to a student and the ability to break an activity down to bite-size pieces that can be digested, practiced and perfected.  You also have the ability to see what is or isn't working and try alternative means until it makes sense to the student.  Many people believe insofar as they know how to do something, they can teach.  I am an instructor by trade and have certainly found that not to be true.  It takes much more than simply knowing how or understanding a concept to get someone else to understand as well."

- Kathy